Application fields
FDV supplies innovative inspection solutions to meet customer requirements.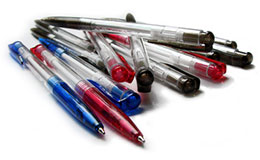 FDV has a wide experience in consumer product inspection, such as electrical parts (light bulbs, circuit-breakers …), pens and razors, etc.
Thanks to many well-tried applications, FDV has acquired a large know-how in this field of expertise. Our products help the manufacturers to improve their productivity and their installations in terms of product security and product quality.
FDV provides a full range of vision and identification solutions adapted to every application and budget.