Competence
FDV supplies innovative inspection solutions to meet customer requirements.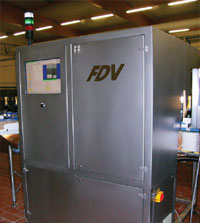 The steps of feasibility and joint analysis of the specifications formalize the introduction to project implementation.
Prototypes enable us to valid proposed architecture and simulate the different tests.
We carry out each stage of your project rigorously and methodically.
Respecting the qualification step method we are able to ensure together that the project description and timeframe are being respected.
We are assuming turn key applications which include several technologies around vision.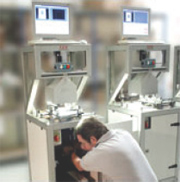 This means we can propose a global solution for control machines by managing not only the vision aspect, but also the following items:
Products reject management on the conveyor
Providing information through various communication networks
Real time in process statistics management
Robot guidance
Etc.
In order to do this, we have relationship with partners for complement elements to be able to provide the whole equipment around vision: specific conveyors, special machines, stainless steel, specific electric cabinets, etc.